Air conditioning and cooling technology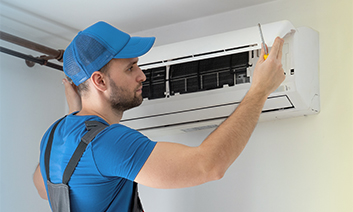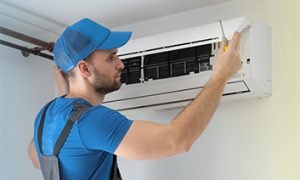 Air conditioning and cooling systems are essential for regulating temperature, humidity and air purity. We help you achieve optimum temperature control of your premises and / or products. Starting with the planning and on to implementation, installation and repairs – with us you get everything from a single source.
In addition, we offer you professional maintenance as this increases the service life and reliability of the devices and increases their effectiveness and efficiency. Our professional maintenance ensures you get quick fault detection and troubleshooting.
Refrigeration, air conditioning, ventilation, heat pumps and cooling systems
Refrigeration and deep-freeze cells, chillers, wine storage refrigerators
Split-room air conditioners and air conditioning systems for residential, office, commercial and industrial use
Heat pump systems for energy-efficient heating and cooling of homes, apartment buildings, housing estates, and commercial and industrial enterprises
Maintenance, repair and new building of air-conditioning systems and refrigeration, air climate and cooling systems
Hygiene inspection